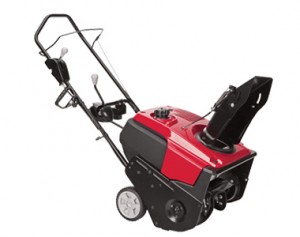 If you own a Honda HS720AM Snow Thrower and have been experiencing trouble with your equipment, here are a few suggestions that will get your snow thrower running smoothly again.
When Your Electric Starter Won't Operate
This may be due to a faulty power outlet. Try using a different outlet, or start the engine using the recoil starter. If the problem is with the electrical cord, replace it immediately, or use the recoil starter to start the engine.
When Your Starter Operates But The Engine Won't Start
This may be caused by not switching on your engine switch or fuel valve. Take a moment to ensure that both are properly switched to the "on" position.  If the fuel you are using has gone stale, drain your carburetor and replace it with fresh fuel.
Continue reading →