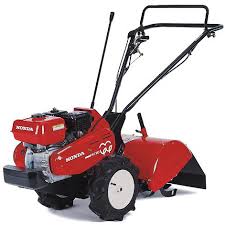 You purchased the Honda FR750 Tiller and now you're ready to put it to good use. Before you get started, there are some things you should understand about the safety and handling of your new tiller.
Tiller Specifications
When getting the job done correctly, the specifications of the equipment are just important as every other detail. The Honda FR750 tiller is equipped with a fuel tank capacity of 0.69 gallons and tills a width of 22.4 inches.