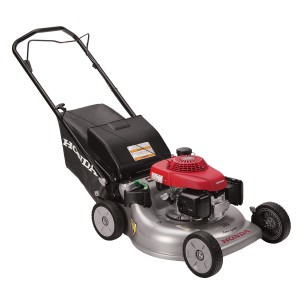 Having trouble with your Honda HRR216PKA? This guide will help you solve common problems owners experience with this mower.
Identifying Your Mower
When looking to order parts or having your mower serviced, it helps to have the serial numbers on hand in case Honda made running changes to this model. The engine serial number is located on the right side, just below the flywheel cover. The frame serial number is printed on a sticker located on the left side, next to where the grass bag attaches.