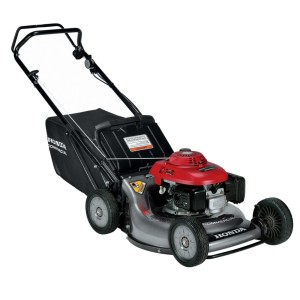 How to Maintain a Honda HRC Lawn Mower Honda's HRC lawn mowers are known as some of the best on the market, frequently used by those in commercial landscaping and even among traditional homeowners with larger lawns that need to be perfectly maintained. The HRC is also popular because of its reputation for durability even on tougher terrains and throughout years of intense landscaping and mowing work.
To make sure the mower stands up to consumer reports of durability and the company's own claims of long-term integrity, equipment owners will need to make sure that they're following approved maintenance guidelines. From blade inspections and changes to engine maintenance, giving the mower a tune-up throughout its useful life will make it more efficient and increase its overall value.
Safety Always Comes First When Performing Mower Maintenance
A long-lasting Honda lawn mower is a great thing, but equipment owners shouldn't sacrifice their own safety in the interest of making sure their mower is performing at its peak. Before performing any kind of maintenance, no matter which part needs to be serviced, it's important to allow the mower to cool off after operation. This avoids the potential for major, painful burns, as well as the potential for sparked gasoline or oil that could cause even worse damage. Equipment owners should also make sure to perform any maintenance in an outdoor area to avoid carbon monoxide poisoning and similar concerns.
Check the Maintenance Schedule: The Mower's Good Operation Guidelines
Honda pairs each of its lawn mowers with a maintenance schedule that explains when and why to check each of its parts. For the HRC model, Honda breaks down maintenance into a few essential categories: Before every use, or after every 20, 50, 100, or 300 hours of use. Different parts and fluids follow different schedules, so be sure to check this guide before continuing with any maintenance efforts.
Mower Blades
Honda recommends checking the mower's blades, and the blades' bolt torque, before each use. With the spark plug cap disconnected and the fuel valve switched to the "off" position, tilt the mower to the right and look at each blade individually. Check the blades for any damage that might have occurred during the last mowing task, and make sure that each blade is perfectly sharp. While damaged blades will require replacement with an OEM Honda part, dull blades can be removed and sharpened for a far lesser cost.
The Grass Bag
Again, this is an item that should be checked before each use of the Honda HRC mower. Simply unclip the bag from its retaining hardware and wash it out with a hose before mowing the lawn. If the bag shows signs of excessive wear, or has been torn from long periods of use, be sure to replace it with an OEM Honda clippings bag that will ensure better operation of the mower in the future.
Engine Maintenance Concerns: Oil, Filters, and More
While the mower's blades and grass bag are both very important to the equipment's integrity and efficiency, most mower owners will find that the majority of their regular maintenance concerns involve the mower's engine. From oil changes to the air filter and spark plug, these maintenance concerns keep the mower easy to start and efficient to operate.
Oil Changes
Honda's HRC mower maintenance schedule suggests that equipment owners with a new mower change their oil after the first 20 hours of operation. After that initial 20-hour oil change, equipment owners can shift to a 100-hour policy when conducting a full change of the mower's oil. After each 100 hours, be sure to tip the mower to its side, drain the oil completely, and replace it only with Honda's recommended 10W30 lubricant. In addition to changing the oil every 100 hours, Honda advises checking oil levels with the included dipstick before each use.
Air Cleaner
The mower's air cleaner, which is a key part of the ignition process and a significant factor in overall engine efficiency, should be checked before each use of the equipment. That means looking for excessive wear and tear as well as excessive dirt and grime on the filter. Honda recommends a cleaning the air filter after the first 20 hours of mower use and after every 50 hours of use thereafter. Equipment owners should change the filter after every 300 hours.
Spark Plug
Spark plugs should be checked and adjusted after every 100 hours of mower use, and they should be fully replaced after every 300 hours of use. Checking the spark plug also means cleaning any dirt and grime away from the spark plug cap and the spark plug seating. If replacement is required, use only OEM Honda parts and tighten a new plug with only a half-turn to protect it from damage or stripping.
HondaLawnparts.com Can Help with Maintenance Concerns and Mower Parts
Whether it's a new mower blade, a new grass bag, or any number of replacement items for the HRC mower's engine, HondaLawnParts.com can help. The company's long-term commitment to Honda power equipment means that they have a large collection of OEM parts as well as great, highly intuitive tools that can be used to search for model-specific replacement items. These OEM parts ensure efficient operation well into the future, and they're a great way to make sure that all replaced parts meet Honda's own standards for overall quality.