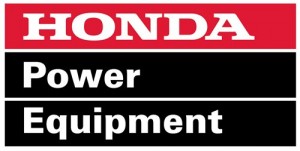 Over the course of its long history in the power equipment industry, Honda has produced a very large number of engines, ranging from highly compact models in portable generators to very large engines that power everything from lawn mowers to commercial-grade power equipment. This wide range of engines might vary in terms of horsepower, size, and weight, but at least one quality unifies the entire product segment: From time to time, consumers will need to know the exact type of engine they have in order to keep it running, keep it efficient, and schedule service with a local technician.In fact, there are quite a few reasons that learning to identify a Honda engine can be beneficial to the average buyer.
Why Identify: Think Replacement Parts and Crucial Engine Service
Identifying the exact Honda engine model in use is the first step toward finding the correct replacement parts and scheduling appropriate repairs for the equipment. While Honda does produce a vast amount of OEM parts for its engines and equipment, those parts are produced specifically for a single engine model and will not function properly in other engines.
For the best chance at compatibility and durability, knowing the engine type and model is essential. This information is also essential when scheduling service with a technician. A large repair might require extensive work or specific parts, and some technicians may not be prepared to handle certain engines.
By accurately relaying engine model information to a nearby service department, consumers stand their best chance at a quick, highly qualified repair. Identifying the Engine Model Honda's engines are generally sold using a labeling system that describes the engine series and the engine size. This leads to engine names like "GX160" or "GXV100," among others. Typically, this information is located at or near the top of the engine, using a large and highly visible label.
All engines sold by Honda will feature an engine series indicator that begins in G, with the most common engines falling into one of four groups: – G Series – GX Series – GXV Series – GCV Series The series, paired with the engine size, will serve as the first pieces of information to use when looking for OEM replacement parts or searching for a knowledgeable technician or local retailer.
Other Identifiers: Serial Numbers, Engine Type Codes, and Manufacturing Location
In addition to Honda's engines being identified by their series and model number, every engine sold by the company comes with its own, unique serial number that can be used to identify existing warranties and other information exactly related to that engine. In virtually all cases, the serial number of the engine is stamped onto either the left or right side of the equipment. The serial number consists of a five-letter prefix followed by a seven-digit serial number pertaining to the engine.
Also located near the serial number, typically just above where that number has been stamped, is the engine's type code and manufacturing location information. Like the serial number, this information is typically stamped onto the engine via a machine on its way out of the factory. A maximum of four characters is allotted for the engine's type code, though not all engines use all four characters when identifying themselves. This results in some type codes, like "QX," appearing on the side of the engine as "QX**." Asterisks will always be used to fill in empty spaces, but these asterisks do not need to be reported to online parts tools or traditional mechanics providing engine service.
For Online Parts Orders, the Online Parts Lookup Tool is a Valuable Resource
Perhaps the best reason to know an engine's series, model number, product type, and even serial number, is because this information makes it possible to look up the exact parts needed for regular maintenance or engine service. Most parts lookup tools, like the one on HondaLawnParts.com, will ask consumers to enter their engine model number, series, or serial number, to get started with parts identification.
Furthermore, the online parts lookup tool for Honda engines can be used with exact part numbers, many of which are dependent upon the specific engine model being used. For those consumers who can't seem to find their engine's identifying information, though, the parts lookup tool will present a series of fields that will narrow down Honda's engines until the right model is the only one left in the list. Upon submitting that information, consumers will be presented with all the parts they need to perform timely repairs and engage in diligent maintenance for the life of their Honda engine.
HondaLawnParts.com is a Terrific Resource for Engine Parts and Information
Whether it's the sale of new Honda engines or simply supplying OEM replacement parts for existing models, HondaLawnParts.com is a leading online resource for consumers who are looking to keep their engine in working order for years to come. The company's parts lookup tools and knowledgeable representatives make it a great choice for people with all types of engines and with all levels of experience.