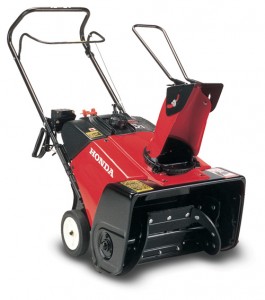 The Honda HS621 snowblower is an auger-assisted drive model with a 4-stroke Honda GX160K1 engine that delivers 5.5 horsepower at 4,000 rpm. It has a 21" clearing width and a maximum snow throwing distance of 32.8 feet. With a continuous operating time of 1.4 hours, the HS621A model is equipped with a recoil starter, while the HS621AS model is equipped with an electric starter. This model weighs in at 91.5 pounds, with a 48.4 x 22.4 by 38.6 inch frame.Utilizing advanced engineering, the Honda HS621 snowblower is built with incredible durability. However, normal wear and tear will eventually force you to repair or replace parts on your snowblower. Proper maintenance is essential to optimize performance.
OEM vs. Aftermarket Parts
When ordering parts for your snowblower, you will have a choice between aftermarket and original equipment manufacturer (OEM) parts. In order to make a sound decision based on your needs, you will need to have a good understanding of the difference between the two types. Aftermarket parts may cost less but are also lower quality and generally do not come with a warranty. There is only one OEM part that is produced according to the exact specifications of your equipment, making them higher quality parts.
Necessary Information for Ordering Parts
Parts are easily ordered using our online parts lookup tool. Due to the easy accessibility of model information, such as model and series numbers, a part repair or part replacement can be performed by the equipment owner. Model information is visibly labeled directly on the equipment in order to simplify the process of locating the required part.
To order a replacement part for your snowblower, you will need two pieces of information: the model number and the serial number. These two pieces of information will identify the exact design, specifications, and features of your particular piece of equipment. There are two different models for the HS621 snowblower: the HS621A and HS621AS.
Each model number tells you the different specifications and features about the equipment. The "HS" portion is an abbreviation for "Honda Snowblower". The horsepower (rounded to the nearest whole number) is indicated by the 6. The clearing width is indicated by the 21, meaning it has as 21" clearing width. The "A" indicates production for the American market, and electric start is indicated by the "S".
Where to Order Parts
After determining the model number and serial number, you can utilize the Honda Parts Lookup. This easy to use part ordering system allows you to find the part you need in three different ways. You can utilize the parts diagram which is identical to your owner's manual diagram, search for a specific part utilizing the "Quick Part Search" feature, or utilize the "Find Parts by Model" feature to allow the site to locate your part based on the information you enter. These three efficient methods ensure that you will order the part that is compatible with your specific snowblower.
Honda Lawn Parts provides OEM parts replacement and regular maintenance parts for your entire piece of equipment. Parts are offered for many different assemblies, including the auger, camshaft, carburetor, chute, drive pulley, engine bed, muffler, recoil starter, and many more. There are also various equipment accessories for purchase.
HondaLawnParts.com makes ordering replacement OEM parts for your Honda HS621 snowblower simple and efficient. In a matter of minutes, you can have a replacement part shipped directly to you.