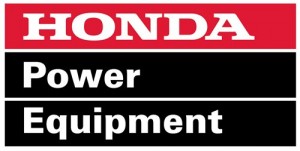 When the time has come to buy new parts for an existing model of Honda power equipment, consumers face no shortage of options online to meet their needs. The problem with many of those options, though, is that they simply don't offer the same convenience and quality as consumers will find with an official Honda dealer. Many websites specialize more in a "race to the bottom" for prices and off-brand parts, instead of specializing in official parts, high quality, and a long-term investment in new parts that will serve consumers the best.There are a number of reasons to choose a Honda dealer for parts, and there are a few key considerations to be made when purchasing those parts from a dealer online. By understanding these advantages and considerations, consumers will enjoy Honda equipment that is more reliable and durable than it would be when using parts sold by other companies.
The Quest for Certified Parts: What Does it All Mean?
From used car purchases to buying replacement parts for power equipment, most consumers have probably noticed that some purchases are "certified" and others go without any such mention of certification. This certification is actually performed by the original manufacturer which, in this case, would be Honda. Certification ensure that the part being purchased is up to the standards set by the company for everything that it produces, including parts, power equipment, and more.
Certified parts are essentially guaranteed to be compatible with a given Honda equipment model, and they're assuredly more durable than aftermarket alternatives that have not been inspected, tested, or approved by the original equipment manufacturer.
OEM Parts vs. Aftermarket Parts: What Are the Differences?
In addition to the term "certified," consumers are bound to face another term that will cause them a little bit of curiosity: OEM parts. OEM stands for "original equipment manufacturer" and, in this case, it means that the parts being sold have actually been produced by the same company that manufactured the original equipment. In this case, it means that Honda itself has produced parts for its generators and other equipment, making those parts a far better buy for the average Honda equipment owner.
Aftermarket parts are often identical, or nearly identical, to the parts sold by Honda and made in its own factories. The difference, however, is that these parts are not inspected by Honda. they are not held the same quality requirements as OEM parts made in Honda factories, and they may be manufactured in a way that makes them slightly incompatible with the company's products. They represent a significant gamble that can lead to greater wear and tear, and more frequent maintenance requirements, by those who purchase them.
Looking for Parts: Choose a Dealer Like Honda Lawn Parts
Honda Lawn Parts offers one of the largest selections of OEM parts for Honda power equipment, ensuring that owners of the company's products will find the largest selection of durable, affordable replacements that will keep their equipment in working order for years to come. Best of all, Honda Lawn Parts offers an intuitive parts lookup tool that can make locating the right part a relative breeze when compared to other dealers with online storefronts.
Purchasing parts via the HondaLawnParts.com website is also pretty easy, largely in line with the typical online buying process in most other industries. For the right combination of affordability, usability, and parts quality, owners of Honda Power Equipment should stop by HondaLawnParts.com to begin their quest for OEM replacements.
Buying the Right Parts is a Breeze With HondaLawnParts.com Checkout
The first step to take when looking for a Honda OEM replacement part is simply to navigate to the parts lookup tool found on HondaLawnParts.com. That tool is broken down into two distinct formats. The first actually allows buyers to sort the company's parts by equipment type or engine model, the product series, and the specific Honda model owned by the buyer. This step-by-step approach is perfect for consumers with relatively little product knowledge. More advanced consumers can use the other part of the lookup tool, which accepts direct input of a specific model number or part number.
After entering the information required to identify compatible parts, buyers simply press the "Search" button and await the results. What follows will be a thorough listing of every belt, blade, spark plug, filter, and engine part, available for a given Honda model. By clicking through to the product description, consumers can select the quantity they wish to buy and add it to their shopping cart.
The final step toward the purchase of a Honda OEM replacement part is simply to navigate through the checkout procedure, entering billing and shipping information that will lead to the timely shipment and delivery of the part so that Honda's generators, mowers, and other equipment, can keep functioning in like-new condition for years to come.