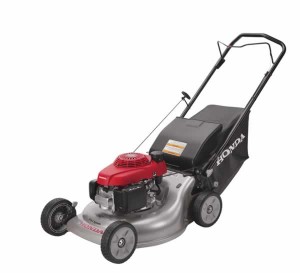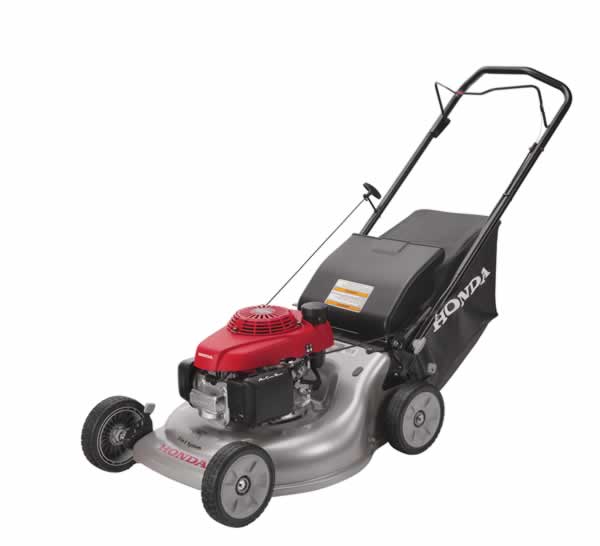 Getting acquainted with the Honda HRR216 push mower not only means mastering its controls, but also mastering the maintenance requirements that will keep the equipment in great condition for years, or even decades, to come. Proper maintenance ensures that the engine is running smoothly and efficiently, and it allows things like the grass bag and filters to be in excellent condition throughout the year so that any mowing performed looks professional and precise. Here's what new mower owners need to know about HRR216 maintenance.
Safety During Maintenance: An Overview
First and foremost, remember that safety is absolutely essential when maintaining any piece of power equipment. With the HRR216, equipment owners should make sure that the mower has cooled off after any period of recent use. It's also essential to disconnect the spark plug and, in some cases, drain fuel from the mower in the event of a blade removal and replacement. Perform maintenance away from bystanders, on a flat and level surface that will guard against tipping, fuel spilling, and other hazards. More specific safety guidelines for each type of maintenance can be found in the operator's manual.
Always Reference the Included Maintenance Schedule
The maintenance schedule, found in the operator's manual, should be considered the key to HRR216 longevity and durability. This schedule focuses on hourly intervals when enforcing oil changes, blade inspections, filter replacements, and more. Here's what operators need to know.
The blades are perhaps the most important part of the mower aside from its engine, and they're directly responsible for the quality and precision of any cut throughout the year. Maintenance of the blades is essential.
– Inspection
Honda's maintenance schedule for the HRR216 recommends a blade inspection prior to each mower use. The blade inspection should look for any damage or warping of the blades due to contact with debris or obstructions. It should also check for any corrosion found on the blade and, if damage or corrosion is found, the blades should be replaced.
– Removal and Installation
Blade removal and installation requires a torque wrench to remove the torque bold holding the blade mechanism in place. Upon removal, blades can be either sharpened or replaced. Honda recommends sharpening occur at an authorized retailer, so that the blades are properly balanced and resist damage. The company also recommends using only genuine, OEM Honda blades for a replacement procedure.
2. Grass Bag Cleaning and Replacement
Generally, most homeowners prefer to empty their grass bag after each mower use, clearing it of clippings and preparing it for the next outing. Honda recommends spraying out the grass bag with a garden hose on a regular basis, usually after each mowing job or once a month during the spring and summer seasons. Replacement of the grass bag can occur at any time, and requires an OEM Honda bag compatible with the HRR216.
3. Engine Maintenance
Keeping the engine in great shape is the key to great, efficient mowing, and affordable maintenance of the HRR216 push mower over the long-term. There are a few critical things to know about engine maintenance when getting started with this model.
– Oil
Oil levels should be checked before the mower is used each time. If the oil level falls below the recommended fill line on the dipstick, it's absolutely crucial to add oil and "top off" the lubricant so that the engine isn't damaged while in use. Oil changes must occur after the first month of HRR216 ownership, and every 50 hours thereafter. Honda recommends 10W-30 oil for warm weather use, with equipment owners free to use the automotive four-stroke brand of their choice.
– Air Filter
The HRR216's air filter should be checked before each use of the mower. Furthermore, Honda recommends cleaning the air filter after the first 25 hours of usage and after every 50 hours thereafter. A full replacement of the filter is recommended after 150 hours of use. When cleaning the air filter, use warm, soapy water, with a mild dish detergent. Don't use abrasive soaps or oil when cleaning this filter.
– Spark Plug
Spark plug inspection should occur prior to each use. The spark plug should be checked and adjusted every 100 hours of use, and replaced after every 150 hours of mower use.
– Spark Arrester
Honda recommends cleaning the spark arrester after very 100 hours of mower use. It's not necessary to check the spark arrester prior to each outing, however.
– Fuel
Fuel levels should be checked prior to each mower outing, with the fuel tank topped off if necessary. Unleaded fuel is recommended, with no more than 5 percent ethanol concentration. The mower's fuel lines should be checked, and optionally cleaned, after every two years of use.
Get the OEM Parts Needed for Maintenance at HondaLawnParts.com
The best way to ensure a long useful life of any Honda mower is to conduct seasonal maintenance using OEM replacement parts at all times. These OEM parts are made in Honda's factories and are subject to its tough quality assurance standards. This means that they will last longer, be more assuredly compatible with the HRR216 push mower, and will offer superior durability even during more challenging mowing or weather conditions. Using the parts lookup tool at HondaLawnParts.com, equipment owners can easily find what they need by part number, model number, or engine model, using convenient sorting menus that make maintenance almost effortless.